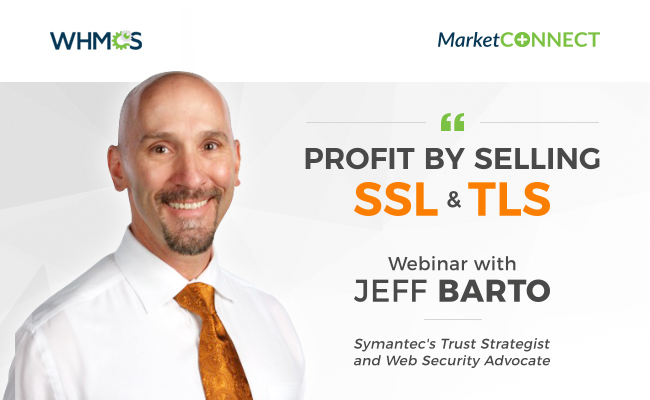 On Wednesday, we hosted a live webinar "Profit by Selling SSL & TLS" in partnership with Symantec.
In this webinar, we explored
the fundamentals of SSL & TLS
, from the very basics of the technology, onward to demonstrating a compelling customer need, and upward to improving the bottom line by offering SSL / TLS Certificates within your portfolio.
If you missed it, you can watch the recording below.
MarketConnect from WHMCS
makes it incredibly easy to begin selling SSL Certificates to your customers and ensure you're providing them with the tools they need so they are prepared for the
changes coming to browsers
.
With ready made promotional materials and landing pages, fully automated setup and delivery, and an awesome integrated user experience, if you aren't selling SSL yet, check it out and you could be selling SSL in minutes.
Learn More and Get Started at
https://marketplace.whmcs.com/connect/getting-started