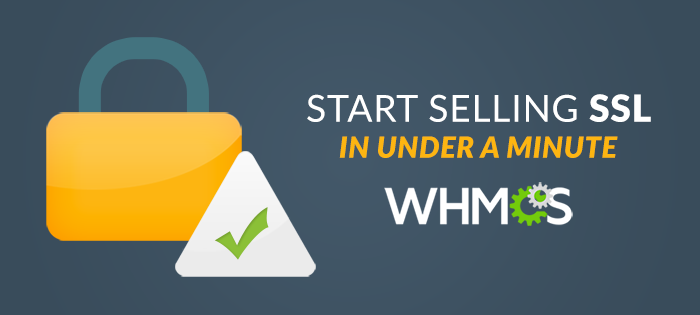 SSL presents a very real opportunity for web hosting providers in 2017 as Google is ushering forth a new age of secure Internet communications.
At the start of the year in Chrome 56, Google started labelling websites without a properly installed digital certificate as "Not Secure". Initially, only websites that accepted passwords or credit information over HTTP received the warning label to the left of the address bar.

But the changes don't stop there. With the recurring theme of "HTTPS everywhere!", the internet behemoth is continuing to push security for the whole internet. "Eventully," said Google in their
September 2016 blog post
, "we plan to label all HTTP pages as non-secure, and change the HTTP security indicator to the red triangle that we use for broken HTTPS."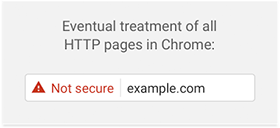 Don't allow your customers to be caught on the wrong end of this change.
Start offering SSL today
WHMCS 7.2 introduced
MarketConnect
, a new digital services platform created by us that allows us to control both sides of of the service provisioning and delivery process which in turn enables us to deliver a more complete, streamlined and automated solution to you.
One of the first products to be made available via MarketConnect was RapidSSL, GeoTrust and Symantec SSL Certificates - the world's leading and most recognised online security brands.
With WHMCS 7.2 and MarketConnect, you can
begin selling SSL in as little as 60 seconds
due to our one-click setup routine. Here's what you get:
Automatic Product Setup - With a wide range of different certificate options, each with differing features and pricing terms, WHMCS and MarketConnect takes care of the setup for you saving you time.
Automated SSL Provisioning and Installation - At launch integrated with cPanel for fully automated CSR generation and deployment upon issue, with support for Plesk and DirectAdmin coming in WHMCS 7.3.
Ready Made Landing Pages - We know SSL is technical and can be confusing for consumers. That's why with WHMCS 7.2, you get ready made landing pages designed to help educate and communicate the value and benefits of SSL in a way that everyone can understand.
Improved Shopping Cart UX - With a new and improved way to show add-ons in the shopping cart that's more intuitive and user friendly than ever before, buying SSL is easier than ever before.
Built-in Upsells and Promotions - Targetted and relevant suggestions relating SSL can be enabled for display to your customers that will appear as part of their daily experience using your client area.
To learn more and to get started, visit
https://marketplace.whmcs.com/connect