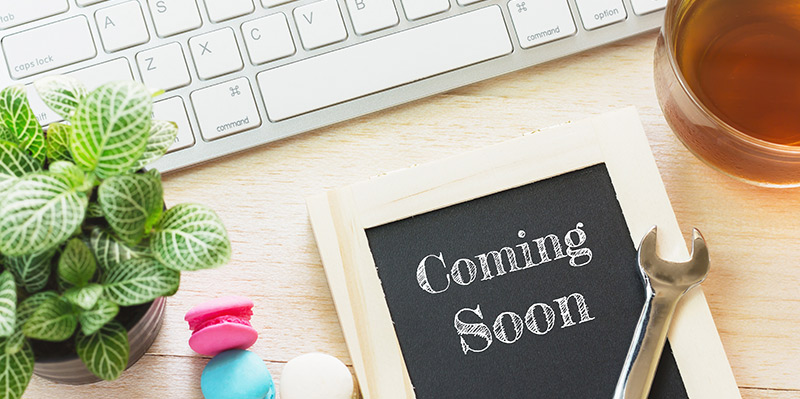 The team has been hard at work and
next week
will see the first beta release of WHMCS 7.3.
There's lots of exciting new 3rd party integrations in 7.3 including our
3rd most highly requested feature ever
in a feature we're calling Sign-In Integrations.
Feature Preview

Sign-In Integrations
In WHMCS 7.3, your customers can save time and reduce the number of logins they have to remember by registering and connecting their Facebook, Twitter and Google accounts with your WHMCS installation to take advantage of instant one-click sign-in.
MailChimp E-commerce Integration
New native MailChimp integration enables you to leverage MailChimp for newsletter subscription management and marketing. But that's not all, we're also providing full E-commerce Integration that allows you to take advantage of MailChimp's powerful email automations with features such as product on-boarding email series, abandoned cart follow-ups and more. And best of all, it recently became
free to use for all MailChimp subscribers
.
Plesk & DirectAdmin support for MarketConnect Services
Since the launch of
MarketConnect
back in May, we've already seen over 6,000 users activate and start taking advantage of the
SSL Automation, Weebly Site Builder and Email Security
services available via MarketConnect. Now in WHMCS 7.3, Plesk and DirectAdmin web hosts can also take advantage of the fully automated setup and provisioning of these services with full integration with Plesk and DirectAdmin. SSL presents a huge opportunity with the recent browser changes. It's easy to get started,
learn more
.
cPanel Upgrades Integration
Application Links
continue to deliver cPanel and WHMCS web hosts the leading web hosting control panel and billing integration, and in WHMCS 7.3, upgrade integration means that customers will now see an upgrade link that takes them directly to your WHMCS portal whenever they reach their limit of email or ftp accounts, MySQL databases, and more.
More Backup Options
Now with support for automated daily backups using Secure FTP as well as a new cPanel Backup Facility which means if you're hosting WHMCS in a cPanel hosting account, you can leverage cPanel to generate full account (file and database backups) and secure copy them to a destination of your choice. This is a great option for larger installations where the database may have previously been too big for backup via the built-in backup generation utility.
New Payment Gateway Integrations
Two new payment gateway options that you can use:
Accept.js from Authorize.net - Authorize.net's answer to Stripe - Securely process and accept credit card payments via Authorize.net without credit card details ever passing through your server which greatly reduces PCI Compliance burden.
Skrill 1-Tap - Skrill 1-Tap is a payment service from Skrill that allows customers to authorize you to debit their account on demand from funding sources including credit/debit cards and direct debit.
The beta of WHMCS 7.3 will start soon. Signup to be notified as soon as it becomes available.