We are pleased to announce the stable release of WHMCS V5.1.

This latest update contains over 200 changes, bug fixes & improvements to all aspects of the WHMCS system.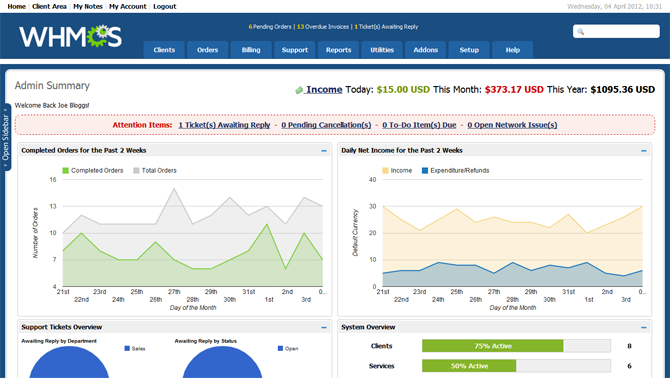 Highlights include Customisable Order Statuses, New & Improved Reporting Tools, Blend Admin Theme Revamp with Closable Sidebar, New Client Area Domain Addons Management, Improved Calendar Functionality, simplified & more powerful Admin Area Order Process, Global Client Notes, all new Domain Syncing Routine, ability to Retire Products, Ajaxified account look-up tools from Tickets, Customisable Ticket Masks, and much much more...
For a detailed list of changes, please refer to the full changelog @
https://docs.whmcs.com/Version_5.1_Changelog
The update is available to download immediately from our client area, and instructions for how to upgrade can be found in our documentation at
https://docs.whmcs.com/Upgrading
Or alternatively, as usual we are offering our professional upgrade service where we will handle the entire update process for you @
www.whmcs.com/upgrade-service
We know it's been a while since our last update, and for that we apologise. But please rest assured we will be returning to more regular updates from now on.