Introducing
Easy Translation
, the new & improved multi-language experience for international customers and businesses.
Version 6.3 is just around the corner and today we're providing the first in a series of Feature Spotlight previews of what you can expect to find in it. Up first is Easy Translation.
Easy Translation provides businesses running WHMCS the ability to localise and provide different versions of database values dependent upon the language a user requests. This has been one of our most highly requested features as can be seen
here
and
here
. In WHMCS 6.3, it's now a reality.
We know that many of our customers operate globally, offering and providing services to customers all over the world who speak many different languages. Easy Translation is all about providing a more seamless and integrated customer experience, by allowing customers in all the jurisdictions in which you do business to see names and descriptions in their own native language.
Utilising the feature is easy. Next to any field that supports it, a new Translate button will be available that allows you to define the value in any other languages you choose. You can translate into as many or as few different languages as you like, the choice is yours.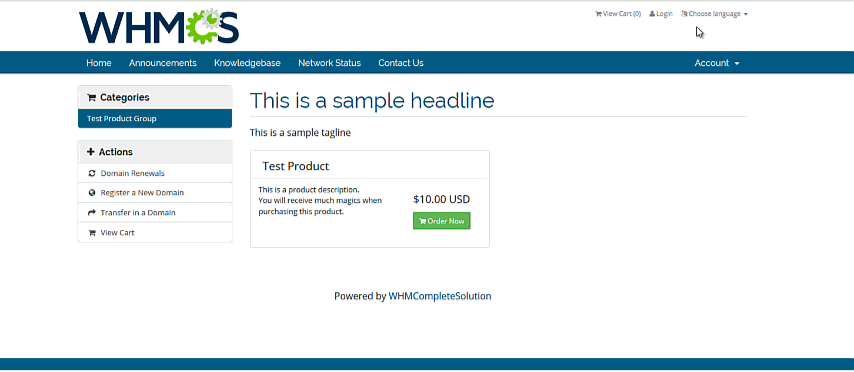 We also plan to expand this feature to support more fields over time.
Be one of the first to try Easy Translation by getting involved in the pre-production testing of WHMCS 6.3 when RC1 launches later this month.
Want to learn more about 6.3? Stay tuned as we will be turning our spotlight on to a new Email Verification feature next.
Thanks for reading!