Version 6.1, which will be out next week, brings with it a brand new shopping cart experience, and 3 new and exciting ways to showcase your products.

Following on from our work on the client area in 6.0, in 6.1, it's the turn of order forms. With a new default look, the shopping cart experience is now fully responsive and mobile friendly, has a fresh new touch friendly design and more functionality than ever before.

And as if all that isn't enough, we've also created 3 awesome new visually appealing ways to present your products, with more coming soon.

Enough talking, let's get to the screenshots.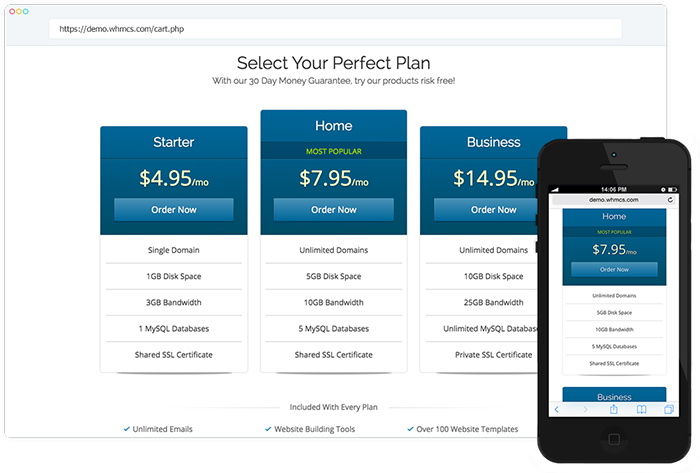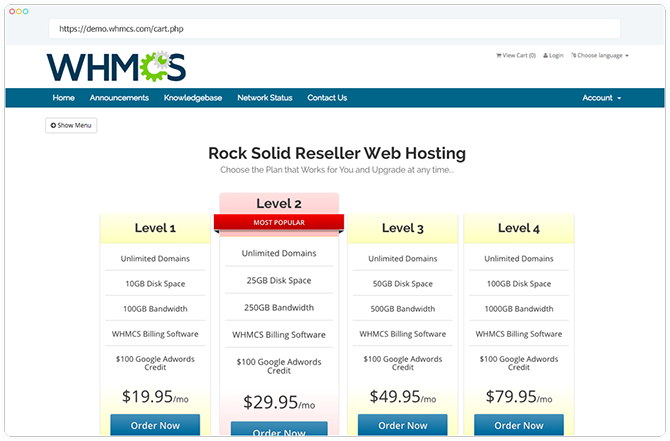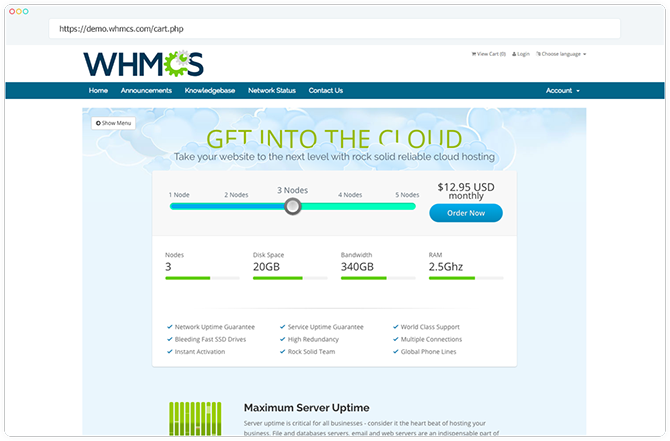 Pictured from top to bottom.
Premium Comparison - Ideal for presenting products in a side-by-side comparison, this presents your products in a 3 column comparison style with features listed vertically.
Pure Comparison - Another comparison based template, provides a slightly different presentation style but again focused on the feature comparison format commonly used in web hosting package offerings.
Cloud Slider - A slider based product selection page tailored specifically for cloud based web hosting. Allows users to scroll through a range of products and see feature values presented in a visual way.
Featured Products, Group Features and More...
Another neat new addition is the ability to feature selected products (or bundles) allowing you to highlight and promote selected products more prominently inside your product groups. By promoting one of your products as the most popular, you guide your customers towards a particular offering and what's more, it's widely recognised that peer validation help give users confidence in their choice which can not only increase conversions, but ultimately help ensure they purchase the best solution.
In addition, product groups now allow you to define headlines and taglines making it possible to tailor the messaging customers see to more conversion based headline grabs. Plus, you can also define features common to all products within a group which are displayed in addition to the individual product description/features. The screenshot below shows the new product group configuration admin UI.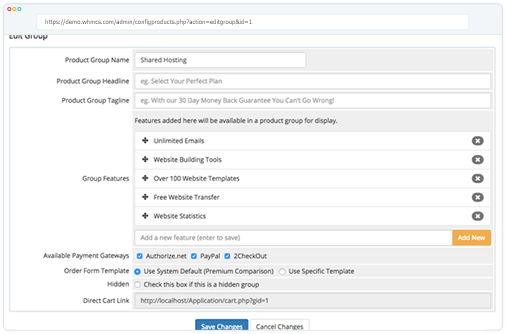 The shopping cart also sees new functionality in the way of ability to estimate taxes pre-checkout, automatic credit card number formatting and more. As well the templating engine has also got some attention, with the added ability to define a template parent from which template files are inherited, allowing you to customize and extend order forms in a way that is quicker, simpler and easier to maintain. More details on this can be found in the
documentation here
.
Closing
All of these new order forms are available to try today in the 6.1 release candidate. If you would like to get involved, it's not too late,
click here to find out more
.
And if you don't want to try the release candidate, you don't have long to wait, as 6.1 is scheduled to be released next week.
Thanks for reading!