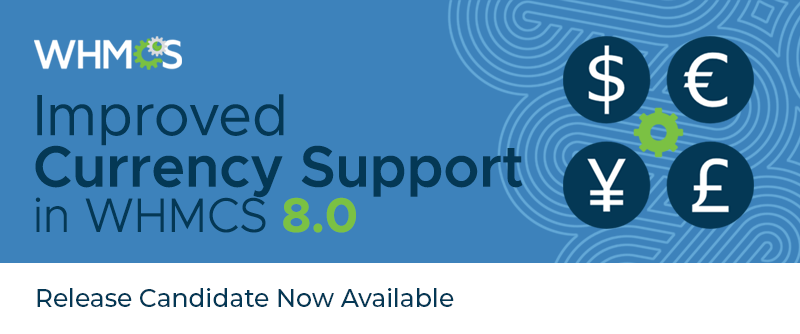 Certain tax jurisdictions impose tax rates with more than 2 decimal place precision. So in WHMCS 8.0, we've increased the number of supported decimal places in tax rates to 3 decimal places.
For example, in New York, the City Sales Tax rate is 4.5%, NY State Sales and Use Tax is 4% and the Metropolitan Commuter Transportation District surcharge is 0.375%, giving a total Sales and Use Tax of 8.875 percent.
For tax rates that do not require 3 decimal places, we will continue to display them with 2 decimal precision, so that means no changes to existing tax rates or invoices.
This feature received over
60 votes
among our community.
In addition, we've also increased the number of digits allowed in the whole part of numeric currency values.
WHMCS 8.0 now supports up to 14 digits before the dot, allowing numbers up to 99 trillion to be entered in all monetary amount related fields within WHMCS. This will be most noticable and helpful to our friends and users in countries with higher rates of inflation.
WHMCS 8.0 is now in the final stages of pre-production testing but if you haven't got involved yet, it's not too late. Help us deliver the best product possible by getting involved and giving us your feedback.
To learn more about WHMCS 8.0 or to give it a try, visit
https://beta.whmcs.com/