With the recent changes to Per Account pricing by cPanel, ensuring you detect and cleanup delinquent accounts on your servers is now more important than ever.
In WHMCS 7.8, we introduced a new and improved Server Sync Tool to help with this.
This tool replaces the cPanel/WHM Import Tool and provides a more powerful and robust solution for syncronising records within WHMCS with a remote web server.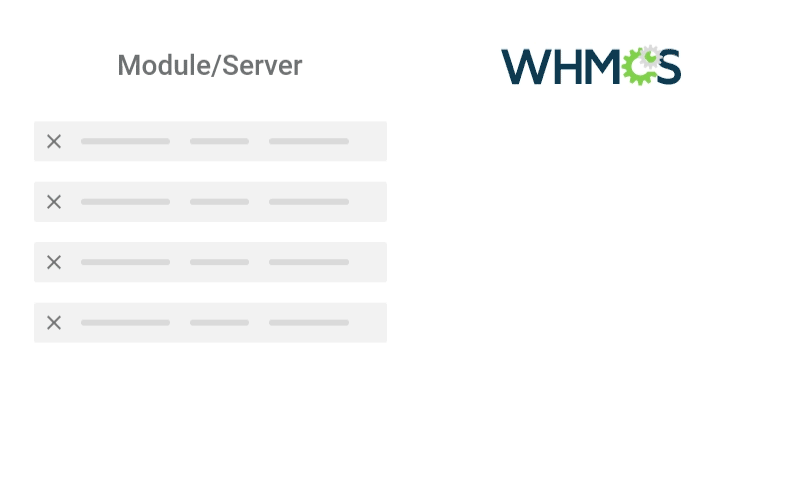 The Server Sync Tool works with cPanel, Plesk and DirectAdmin at launch and is being made available to module developers who wish to implement sync functionality into their modules.
So how does it work?
The new Server Sync Tool is accessed from the Servers setup page.
Begin by visiting
Setup > Products/Services > Servers
.
To get started, click the Sync Accounts button beside the server you wish to perform a sync for. You'll see this new button alongside any server that supports the new sync functionality.
The Server Sync Tool first makes a connection to the remote web server and fetches the details of all accounts currently on it. Upon completion, an analysis summary report will be displayed to you that looks something like the following.
In this report, the results are color coded to indicate sync status.
When an account exists on the web server but is not found within WHMCS, indicating an account that is no longer active or being billed for, you will see this indicated by a message saying no match was found within WHMCS.
When a record exists in WHMCS but some of the details are different or out of sync, you will see discrepancies highlighted in pink.
And when things are fully in sync, and a web hosting account exists both on the web server and within WHMCS, and all the details match, you will see the results in Green.
This color coding makes it easy to identify discrepancies that need your attention. In many cases, WHMCS can resolve the discrepancies for you automatically. For example by updating the record within WHMCS, or creating new ones. Where an auto correction option is available, a checkbox will be displayed beside the record allowing you to select it for correction.
After making your selections, click "Continue" to proceed to the Review screen. This screen gives you a summary of records that were selected for syncronisation.
Some settings and options are available for new accounts being created within WHMCS, such as whether to send a welcome email, the ability to set billing details, reset passwords and more.
Finally, click "Continue" once more to perform the syncronisation and complete the process. Upon completion, a summary of the actions performed will be displayed.

This functionality is available right now in WHMCS 7.8. Upgrade today to begin using it.
This new functionality is available in WHMCS 7.8.0 and later. If you have not upgraded yet, this is just one of many new features and improvements you are missing out on.
To learn more about WHMCS 7.8 and what else is new, visit
https://www.whmcs.com/whats-new
Thanks for reading!