Introducing the new Server Sync Tool in WHMCS 7.8.
This tool replaces the cPanel/WHM Import Tool and provides a more powerful and robust solution for syncronising records within WHMCS with a remote web server or module ensuring that records are kept in sync and dormant accounts can be cleaned from your web servers.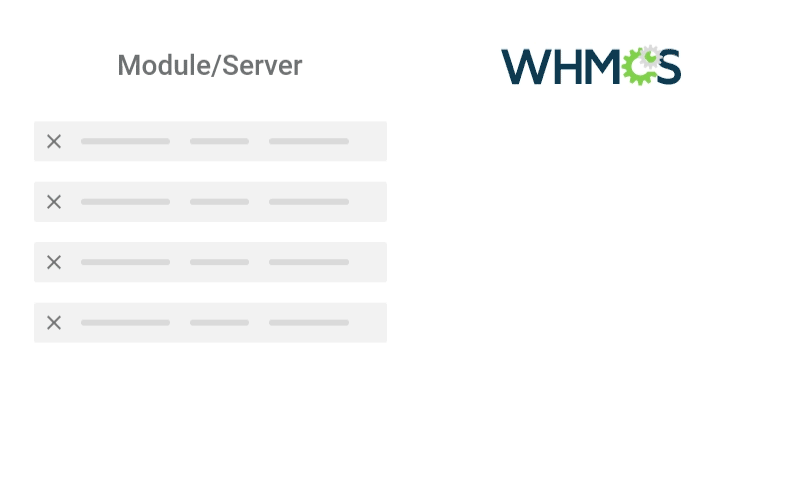 The new tool allows you to easily identify the following:
Accounts that exist on the remote system (typically a web server) but that do not exist within WHMCS
Service records that are active within WHMCS but that do not exist on the remote system
Any differences between records within WHMCS and the specifics of accounts on a web server
The sync tool has a 3 step process, first analysing accounts and providing you with an informative report that highlights any discrepancies, and giving you the opportunity to review and either resolve discrepancies manually, or have the tool automatically correct them for you.
The new tool supports integration with cPanel, Plesk and DirectAdmin at launch, and is also being made available to module developers to allow sync functionality to be added to custom and 3rd party modules.
To learn more, please read on.
To access the Server Sync Tool, begin by visiting Setup > Products/Services > Servers. Here you'll find a new button alongside each server labelled "Sync Accounts". This button will show for any server which supports the new sync functionality.
The Server Sync Tool will make a connection to the remote server or service and fetch the details of all accounts currently available on it. Upon completion, an analysis summary report will be displayed to you that looks something like the following. WHMCS will then determine based on the various information returned whether the account is:
Fully in-sync - Green
In WHMCS but some details out of sync - Light Green, Dark Green highlight for correct information, Red highlight for mismatched information
Not found in WHMCS - White
Any records not fully in sync (Green) can be selected for synchronisation using the checkboxes to the right of the table. One simple checkbox per account does it all!
Upon clicking "Continue", you will be presented with the Review screen. This screen gives you a detailed breakdown of which accounts will be synchronised, which will be created in WHMCS and which (if any) will be terminated on the remote system.
Some settings and options are available for new accounts being created within WHMCS, such as whether to send a welcome email, recurring billing details, reset passwords and more.
Finally, click "Continue" once more and that's it! WHMCS will perform the synchronisation, updating, creating or terminated records as required.

This functionality is available right now in WHMCS 7.8. Upgrade today to begin using it.
To learn more about WHMCS 7.8 and what else is new, visit
https://www.whmcs.com/whats-new