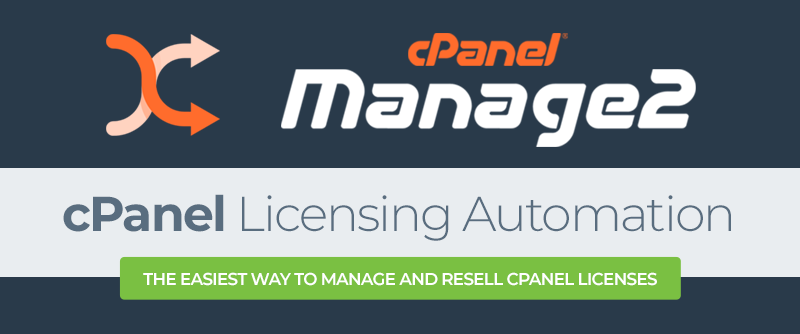 We are pleased to announce the public release of the cPanel Licensing Automation Module for WHMCS.
This free module provides an automated solution for cPanel Partners to provision, manage and bill for cPanel & WHM licenses.
In addition to simplifying the process of selling cPanel licenses under the new cPanel licensing structure, this new module for WHMCS also offers cPanel Partners a quicker, easier and more convenient way to manage their cPanel licenses directly from the WHMCS admin area.
Functionality includes:
Support for provisioning of all new cPanel license types (fixed, autoscale and licenses with bulk accounts)
Automated billing for autoscale and bulk account license types
On-demand customer upgrades/downgrades of fixed license types
A simplified UX for configuring cPanel License options and pricing
Management of cPanel licenses from within WHMCS
Flexible permission controls for admin user groups
And more...
For existing cPanel partners, upon initial activation of the module, all existing cPanel licenses will be imported from Manage2 and be available to link and assign to your existing customers and their services within WHMCS. Upon a license being linked to a service, WHMCS will from that point onwards fully automate the synchronisation and billing of licenses for new autoscale and bulk account priced license types.
Functionality Overview
The new module comes with a wizard based process that simplifies the setup of cPanel license offerings using configurable options. With support for both creating new configurable options to offer cPanel licenses, as well as importing your existing configurable options, the module provides a simple and intuitive migration process for existing offerings to be updated to leverage the new automation functionality.
In addition to simplifying option setup, the module fully automates license provisioning upon purchase and expiry upon cancellation, along with management actions including upgrades, downgrades, IP changes, and more. It also allows you to configure per account pricing for cPanel package types that support Bulk Accounts, and automatically performs synchronisation for Autoscale packages, as well as those that support Bulk Accounts, to ensure customers are billed appropriately based on your control panel offerings and pricing.
For further information and to download the module, visit
https://marketplace.whmcs.com/product/4993
If you have any questions, please ask them in the comments below!