At the end of each year, our team from all over the world gather at our head office in Houston for one week of work and fun.
The WHMCS team is made up of 28 passionate developers, designers, strategists and customer support personnel. While we have our headquarters and local team in Houston, the rest of the team work remotely in over 15 cities around the world. We believe our passion for building a great platform and keeping our customers happy is more important than being in the same postcode. Being remote also helps us to offer the 24/7 support to our global customers.
This year's gathering was definitely full of new insights, team collaboration, fun and play. It was great to meet new members of the team and connect with old ones. The friendships that are formed and the ideas generated this week are truly priceless. It inspires us to do better in our work and gives us a deeper connection when we're back at our computers.
2018 YEAR REVIEW / 2019 ROADMAP
We kicked off the week with a talk from our Founder/CEO, Matt Pugh, who walked us through the company's achievements this year and set out our roadmap for 2019.
OUR COMPANY VISION AND MISSION
Our Marketing team also reminded us of the WHMCS Vision and Mission statements. Working remotely, it's important that we're all aligned on what it is that we strive to achieve everyday and the impact we hope to have on our customers lives.
Our Vision:
To automate and scale our customer's business and empower them to be successful.
Our Mission:
To continuously provide the most powerful web hosting automation platform.
"We lead through empathy and empowerment."
One of our core values is leading through empathy and empowerment. We believe that we can all be leaders. We had various members of the team presenting and sharing their knowledge throughout the week. We always strive to push our team to step up even if it means going out of their usual comfort zone.
"We succeed through collaboration and customer centricity."
We had a workshop on creating User Personas as an exercise to put ourselves in our customer's shoes and for the team to collaborate and deliver something within a set time frame.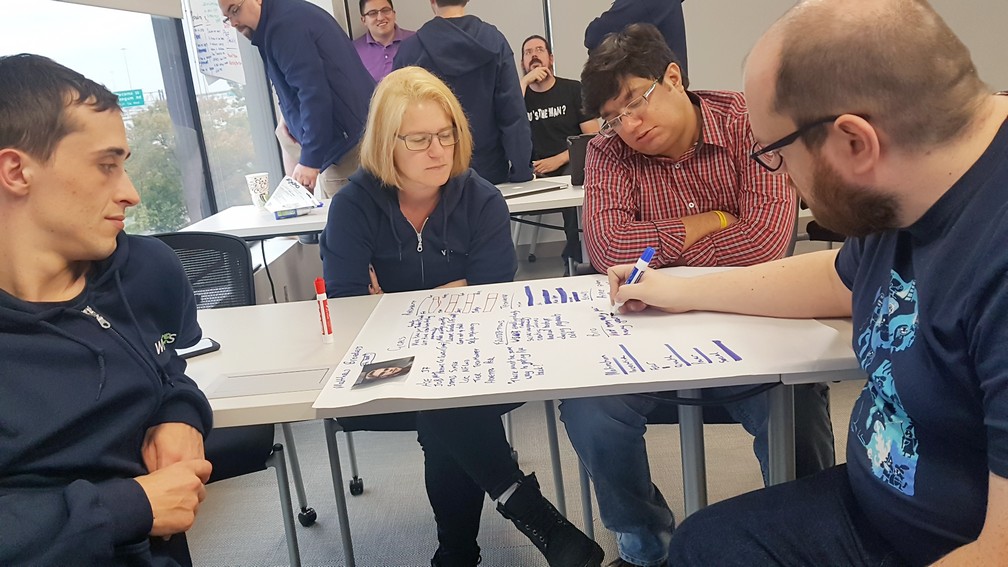 "We thrive through diversity and playfulness."
And no team building is complete without some fun and play, from quiz nights to VR - it's all about work and life balance.
It's been an amazing end of year gathering and we're more inspired than ever to deliver the most powerful automation platform and the best customer experience to all our customers.