License and distribute your own web applications using the same strong and reliable licensing system that we use here at WHMCS.

The Licensing Addon transforms WHMCS into a complete solution for software developers by combining billing, client management and support features of WHMCS with software licensing and delivery.


Why license your code?
The Licensing Addon from WHMCS allows Independent Software Vendors (ISVs) to maximise software profitability by:
Restricting unauthorised use of your code and applications.
Ensuring that only licensed customers can use your products and code.
Ensuring use remain within the terms of your license.
Allowing you to offer both perpetual and subscription based pricing models for your code.
Allowing you to suspend or revoke access at any time.
Allows you to offer time limited trials to on-board new users.
Enables you to offer add-ons and extras that can unlock additional functionality.
Distribute your software applications the way you want it
The Licensing Addon is completely flexible and customisable. Designed to fit your individual needs, it supports all billing cycles and billing features provided by WHMCS - prorata, late fees, and more.
It also gives you the ability to automatically license on activation and re-issue licenses in the event the end user moves their installation to a new location.
You also have the ability to control the prefix for your license keys which allows you to differentiate between the products you offer. Giving you the option to offer different tiers and features with each product.
Protect your app
You worked hard to develop your code. Now you need to protect it.
The Licensing Addon allows you to restrict the use of your code and enforce your licensing policies.
A difficult task when selling a PHP Application is maintaining control of your app whether that be preventing fraudulent orders, managing user access, or abuse of your software. The Licensing Addon assures you have ownership over your product at all times by allowing you to track your clients use of your PHP Application from start to finish.
Once a customer purchases your app, they will be automatically issued a license key from WHMCS. This key will allow you to suspend and/or terminate their access at anytime. This can be used in the event of an overdue invoice or if your application is being abused (fraud/chargebacks).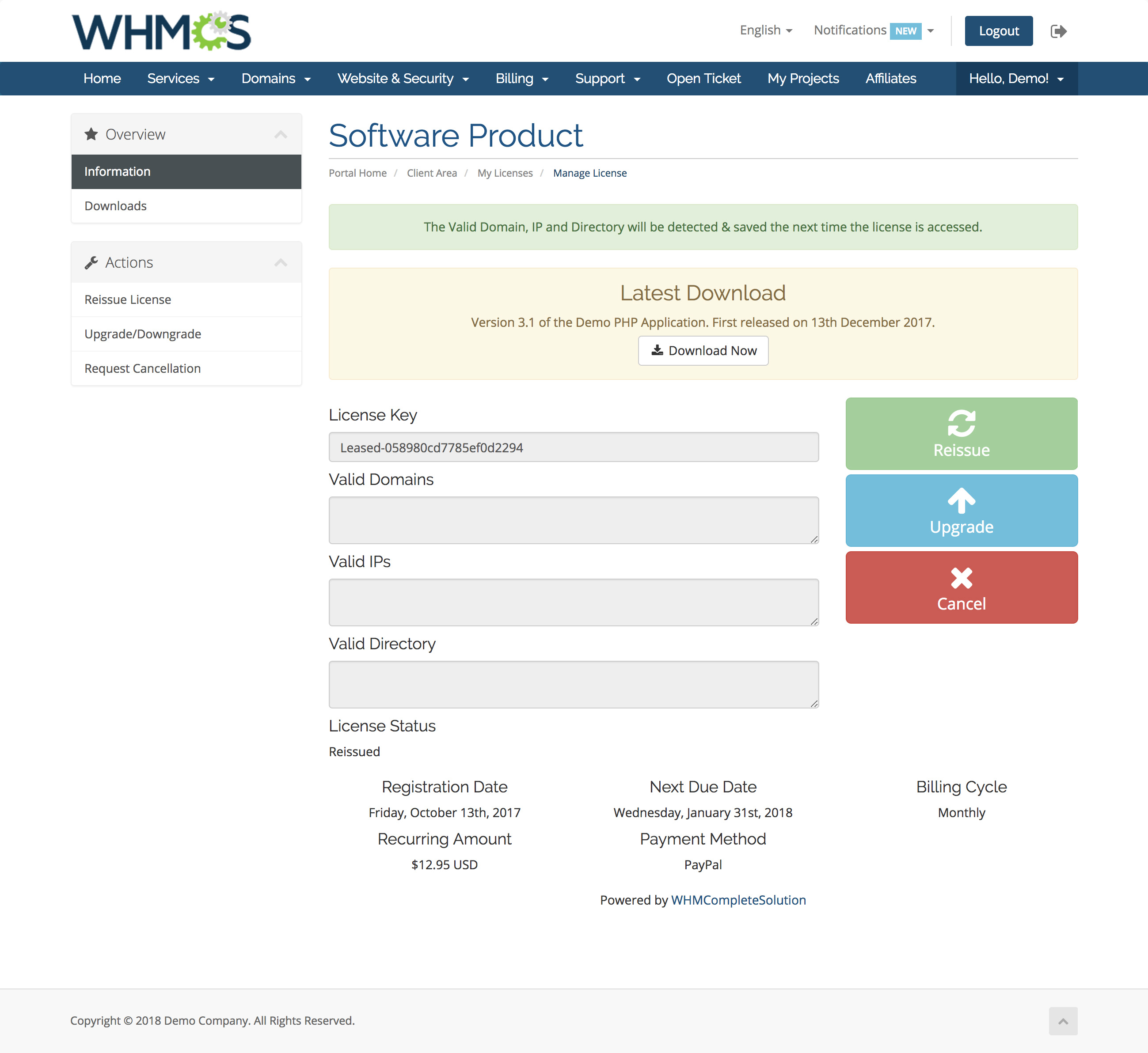 Upsell to your customers
The Licensing Addon has support for "un-lockable" add-ons and extras within your licensed product. This means you can easily up-sell your customers with products such as branding removal, extended support, additional features, and anything else you'd like to provide, for an additional fee. The possibilities are truly endless!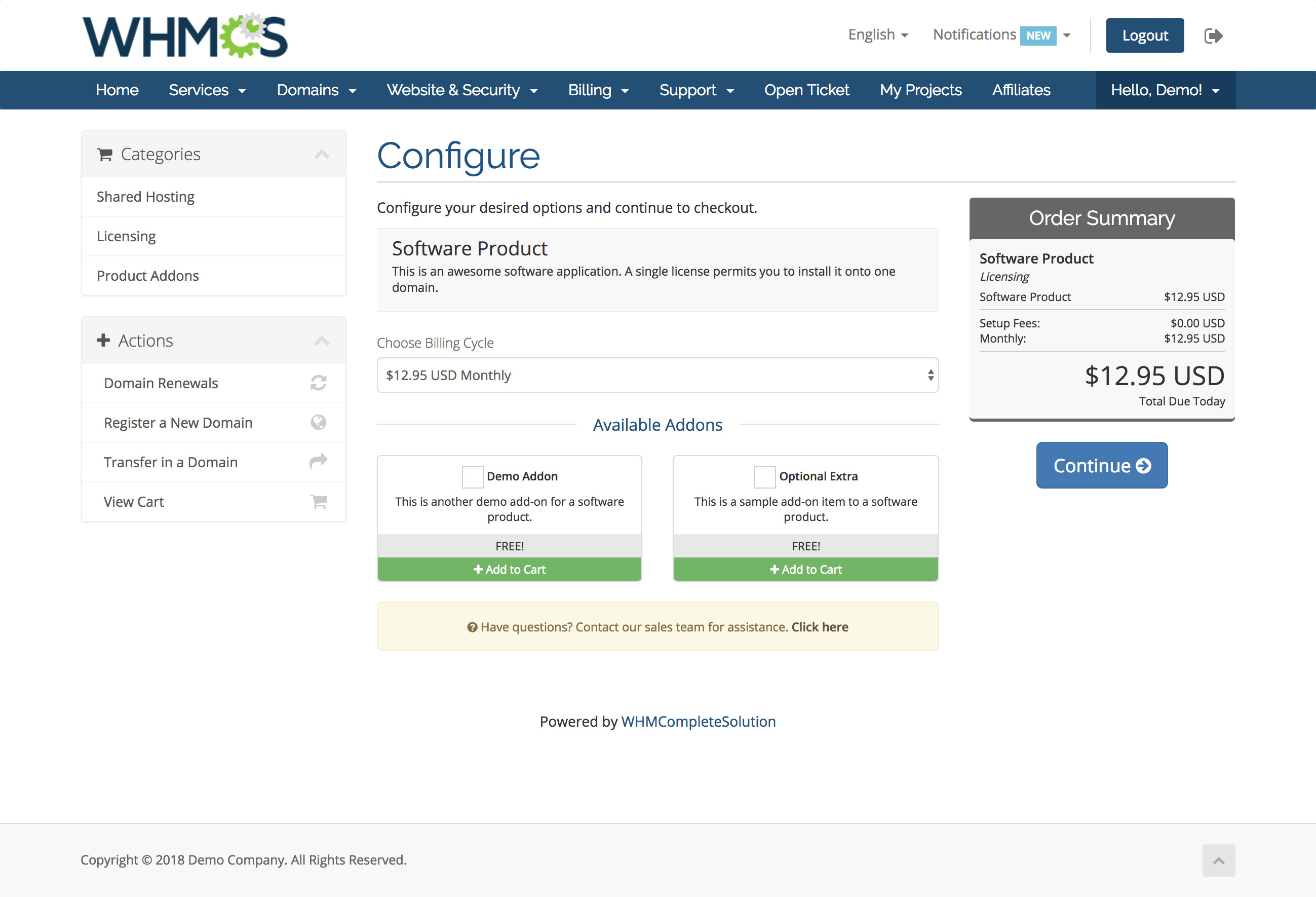 Get Started
Supporting both local and remote license keys, copy & paste ready integration and a simple API, integrating the WHMCS Licensing Addon to your application is as easy as can be. Once purchased, we will provide you with the PHP licensing code ready to implement in your app and when integrated you're ready to start selling.
Start selling your PHP Application automatically, securely & efficiently through WHMCS with the Licensing Addon