This month, we're putting the spotlight on our cPanel integration features which work together to create a more seamless user experience between control panel, billing and support.


Application Linking
Application Linking gives your web hosting customers quick and easy access to your WHMCS client area directly from within the cPanel control panel.
Utilising Single Sign-On technology, Application Linking adds a wide range of icons and links to the cPanel control panel that allow your end users to transition seamlessly and automatically to WHMCS without the need to re-authenticate.
This feature removes the separation between control panel and billing and makes it easier for customers to manage their account and get help when they need it, as well as keeping your brand at the fore of customers' minds while managing their website.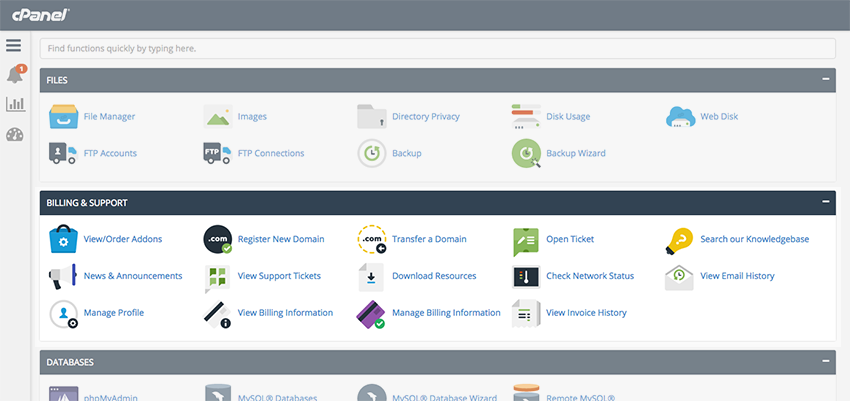 5 Reasons to Enable Application Links:
Reduces the number of urls and logins your customers have to remember
Makes it easier for your customers to access your support resources and get help
Provides a seamless and secure one-click transition between cPanel and WHMCS
Creates more up-sell opportunities through upgrades and additional domain purchases
Gives more exposure to your brand whenever the user is within cPanel
Upgrade Upsell Integration
In an expansion to the Application Linking feature, Upgrade Upsell Integration helps you upsell your customers to higher levels of packages by providing web hosting users the option to upgrade directly from within the cPanel control panel.
When attempting to use a feature for which a limit has been reached, users will see an in-context warning message like the one pictured below, along with a link to upgrade. This is in addition to a prominent notification displayed on the control panel dashboard.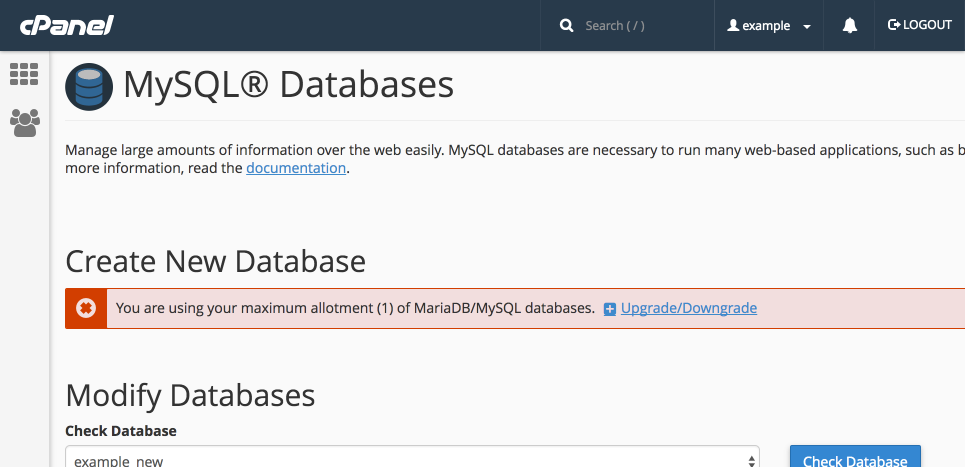 Clicking on the Upgrade link will automatically redirect the user to your WHMCS client area, securely log the customer in via Single Sign-On, and then present them with all the available upgrade options for their current package.
Upon completion of the checkout process and payment being confirmed, WHMCS will automatically provision the upgrade to the cPanel server and when the user returns to cPanel they'll immediately be able to access and use the previously blocked feature.
This feature doesn't require any separate configuration and will work automatically when you have Application Linking enabled.
To turn on Application Linking, simply navigate to
Setup > Application Links
and toggle the
On/Off
slider.
For more information, visit our
cPanel Application Links Quick Start Guide