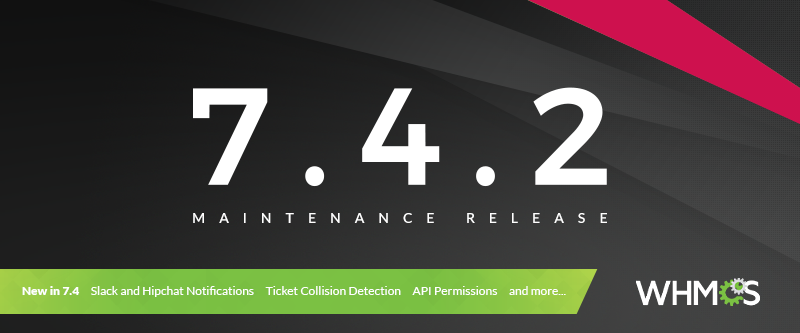 We are pleased to announce the release of WHMCS 7.4.2.
This is a maintenance release for the 7.4 series of WHMCS that includes updates, bug fixes and usability improvements.
As communicated in last month's
PHP 7.1 Status Update blog post
, WHMCS v7.4.2 contains changes to the Automatic Updater that enables us to validate the ionCube Loader version requirement of future versions prior to allowing an update to occur. These enhancements will help ensure a smooth and trouble free update experience to the upcoming WHMCS 7.5 series. You can learn more about these changes and what necessitated them in the
release notes
.
Get the update
Users of WHMCS v7.0 and later can update automatically. Simply navigate to
Utilities > Update WHMCS
to begin the process.
For users of earlier versions, both a full release and incremental patch set upgrade are being made available. If you are running the immediate previous release 7.4.1, you can use the incremental patch set to upgrade.