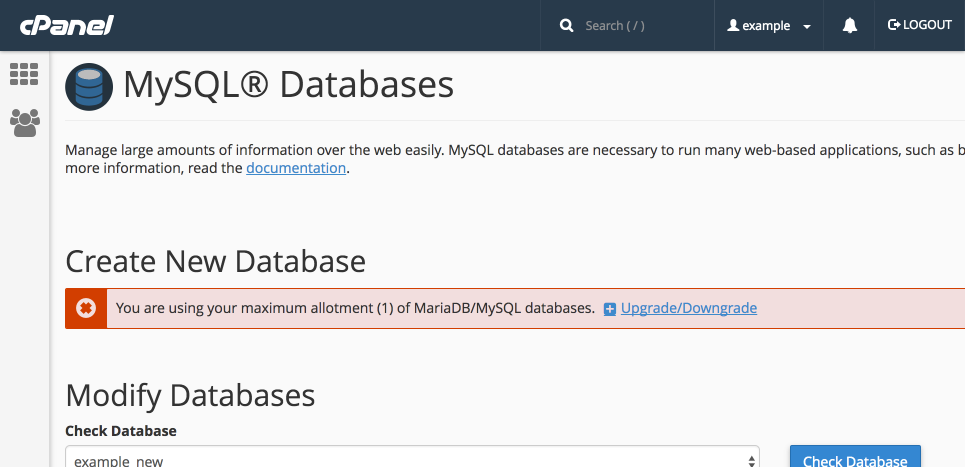 7.3 GA is just around the corner, and today we're taking a look at the new Upgrade Upsell Integration in cPanel and WHMCS 7.3.
It's widely accepted that one of the easiest ways for a business to increase its revenue is to grow the average revenue per user, or ARPU for short.
In the world of web hosting, that often means selling users additional services. Products such as SSL Certificates, Site Builders and more. WHMCS 7.2 made that a lot easier with
MarketConnect
.
Another important way however is to
upsell your customers
to higher levels of packages. And with WHMCS 7.3 and cPanel, that just got a whole lot easier.
In an expansion to our
App Linking
feature, when a user reaches a package limit within cPanel, they will be presented with the option to upgrade right there and then, directly in-context within cPanel.
A new warning will appear when attempting to use a feature for which a limit has been reached. Pictured below is the Managing MySQL Databases page: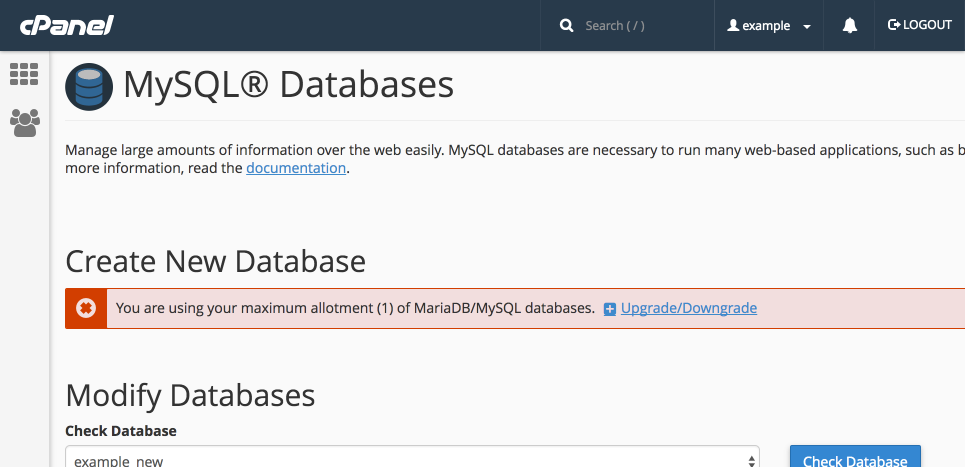 There's also a prominent notification when on the homepage dashboard:

Clicking on either Upgrade link will automatically redirect the user to your WHMCS client area,
securely log the customer in
using Single Sign-On, and then present them with all the upgrade options for their current package.
Upon completion of the checkout process and payment being confirmed, WHMCS will
automatically provision
the upgrade to the cPanel server and when the user returns to cPanel they'll immediately be able to access and use the previously blocked feature.
It doesn't require any configuration and will start working shortly after you upgrade to WHMCS 7.3 providing you have Application Links enabled within WHMCS.
You can learn more about the Application Links feature and all the other awesome benefits it has at
https://docs.whmcs.com/Application_Links_and_cPanel_Quick_Start_Guide
With features including
WHMCS Connect
,
Unified Login via OpenID
,
Automatic SSL Provisioning and Deployment
,
Weebly Site Builder Integration
and more, no other billing system comes close to matching the level of integration you get with cPanel and WHMCS. And this latest new feature is just another reason why WHMCS is the
#1 choice
among cPanel web hosts.
If you're not using WHMCS yet,
talk to us today
to learn more about what WHMCS can do for your business.