Today we are pleased to announce the release of an update to the WHMCS Live Chat & Visitor Tracking addon which includes an all new & improved web based admin panel. This new admin panel takes advantage of the latest HTML5 technologies and removes the reliance on the Windows Desktop Client opening up our live chat solution to both Mac and Linux users.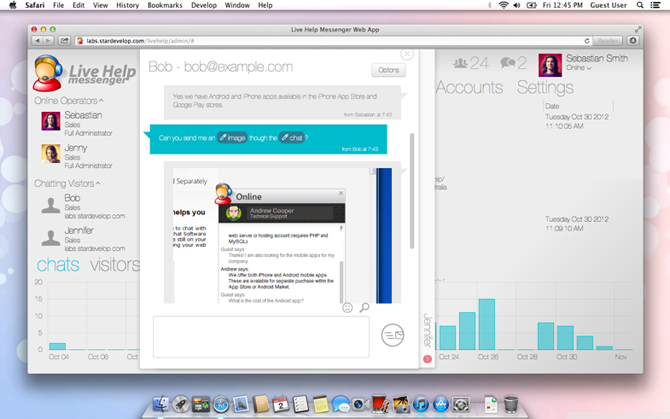 New functionality & updates in the latest V4.0 release include:
All New Web Based Admin Panel
Desktop Notifications in Google Chrome
Improved Statistics / Charts
Added Google Cloud Messaging Support
Support for Custom Ticket Masks in WHMCS
Performance & Reliability Improvements
Updated Windows Desktop Client Software
Minor Bug Fixes and Compatibility Fixes
The update is available to download immediately from our client area, and instructions for how to upgrade can be found in our documentation at
http://docs.whmcs.com/Live_Chat_Addon#Upgrading
About WHMCS Live Chat
WHMCS Live Chat is developed in partnership with Stardevelop, bringing WHMCS users a powerful integrated live chat solution that includes a Windows Desktop Client to monitor visitors and handle chats, + iPhone and Android Apps for while on the go.
Find out more @
http://www.whmcs.com/addons/live-chat-visitor-tracking/